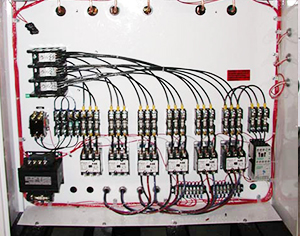 Industrial Water Chiller Manufacturer
Rite-Temp manufactures water chillers and water coolers for a wide range of industrial and commercial cold water chiller applications. We specialize in industrial water coolers, commercial water coolers and much more. Our line of industrial water chilling systems provides companies the best possible liquid chilling solutions.
Rite-Temp Manufacturing pioneered the development of refrigerated industrial water chillers in 1948. Since the first Rite-Temp units were introduced, quality engineering and manufacturing has been a key element in each Rite-Temp water chiller.
We fullfill the needs of a wide range of industries here in the US and throughout the world. Such industries include Dry Cleaning, Circuit board manufacturing, Cannabis Oil production, Large and Small Breweries and Distilleries and more.
Over the years, our water chillers have been subjected to the most critical on-the-job performance evaluations. The result has been proven reliability and a reputation for a solid quality machine. Rite-Temp manufactures water cooled and air cooled water chillers for a wide range of industrial and commercial applications.
Flexibility of design and product adaptability set us apart in the industry. Each unit is individually constructed to meet your exact specifications. Our Portable and Horizontal units are available in 2 to 12-ton capacities and the Vertical unit we offer 2 to 24-ton capacities. Our Remote units are available in 2 to 36-ton capacities.